Training Location: Heriot Watt University, Edinburgh
Hands-on Introduction to HPC, 1-2 Mar 2018 will be in room
Earl Mountbatten 2.33 (EM2.33).
This is floor 2, room 33, in the Earl Mountbatten building.
How to find the training room - as advised by local contact.
I'd suggest using car park I by coming through the research park or by turning right at the first roundabout (at the Marriott Hotel) as you come up towards the main entrance (the road flanked by tall trees).
Stay on that road that'll take you to the back of the University and to car park I.
Alternatively, car park A and B are at the front of the university as you come up towards the main reception; note that to get to car park A you need to turn right at the Marriott Hotel and then the first right again to enter from the back of the car park.
From there you can head to the main reception on foot and then just follow the signs to the Earl Mountbatten building which is well signposted (maps are every couple hundred meters or so).
It'll take about 5-10 minutes to walk to EM from the car parks at the front.
If anyone is feeling brave in their shortcuts from car park A and B, they can cut across The Loch next to the Student Union to save a few minutes.
By bus is easy too, where the Lothian 25 and 34 bus routes take you straight to the reception where they terminate. As before, follow signs to Earl Mountbatten from the reception.
Edinburgh Campus Directions : https://www.hw.ac.uk/uk/edinburgh/maps-directions.htm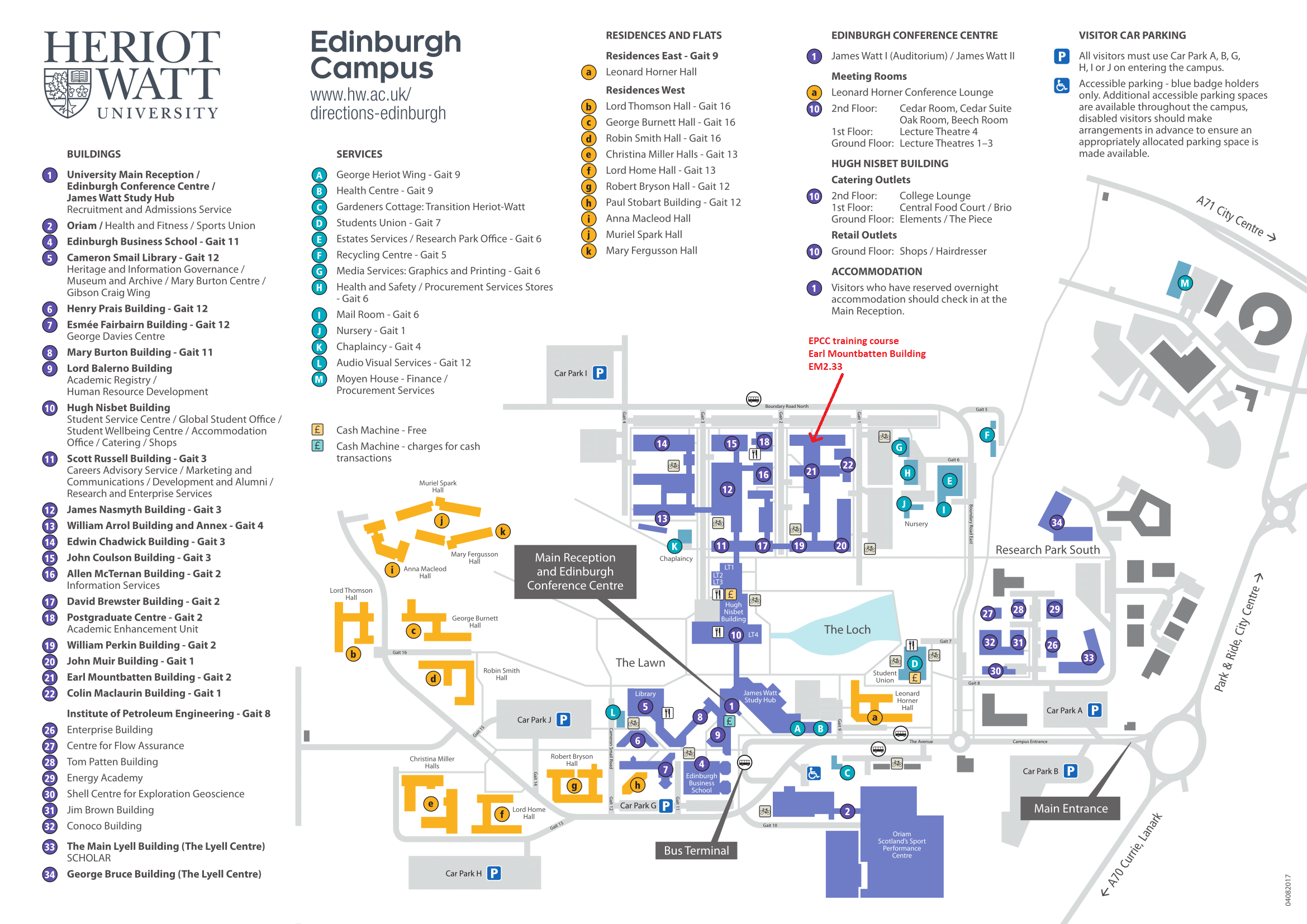 Heriot Watt University Website
https://www.hw.ac.uk/